Women WIN when they receive solutions + Experts WIN when they provide solutions =
WIN WIN Women!
Trusted by over 1,000,000 women who reach, teach, and talk with women worldwide.
Watch actual episodes from 3 Show Hosts below, and read their testimonials.
Jeannine Rivers, Show Host
"I didn't think I was ready because I had no website, no product, no brand - nothing except my desire to share the life lessons I've learned and the belief that I could help other women. Now, I confidently host my own weekly Show, I'm writing my book, and I'm happier than I've ever been in my life! (The WIN WIN Women team helped me, just like they promised.)"
Sam Rafoss, Show Host
"My first reaction to being a Show Host was, 'I'd love to do this, but I just don't have time! I'm way too busy!' Back then, I was a podcaster, and like so many podcasters, I wanted to share my messages on video, but I didn't want an audience to see me. Now, I'm completely comfortable hosting my video Show and live conversations with my audience - it's the HIGHLIGHT of my week – I really love it!"
Marina Valdespino, Show Host
"As soon as I heard about WIN WIN Women, I wanted to be a Show Host! Although I didn't have the money right then, I scheduled a call and happily learned they have a payment plan! Becoming a Show Host is the best thing that's ever happened to my business – now it's BOOMING!!"
What Are The Benefits Of Having Your Own Show?
 Click on the video to learn more from our Founder,
Dr. Paula Fellingham
You will receive all this - valued at over $42,000!
*You pay only

$1,997

+ $97/month
There is no other Network that comes close to providing what Win Win Women is offering!
The marketing and promotional opportunities alone are worth




thousands of dollars a month!
Grow Your Business As A Win Win Women Show Host
SELL TO YOUR AUDIENCES LIVE FROM YOUR SHOW
SEND AUDIENCES TO YOUR WEBSITE TO BUY
PUT YOUR PRODUCTS AND SERVICES IN OUR WIN WIN STORE
OFFER YOUR PRODUCTS AT WIN WIN EVENTS WHERE YOU SPEAK
EARN THOUSANDS A MONTH AS A WIN WIN WOMEN AFFILIATE
AND you can create lucrative connections and collaborations with international businesswomen, and with other Show Hosts – more WIN WINS!
This community has been a blessing meeting with such impressive, intelligent and heart centered individuals that want to empower women worldwide. Such a unique and powerful opportunity to serve for a higher purpose of wellness & self-love.
Marie Kabis
Win Win Women is not just a global network for women, it's a source of inspiration, empowerment, kindness and care. I decided to join this organization without a clear understanding of what it was all about and I am so glad I trusted my intuition. I have been so impressed with the professionalism, dedication, and support offered and am excited to be part of this community. We are women supporting women to be the best we can be.
Joanna Klein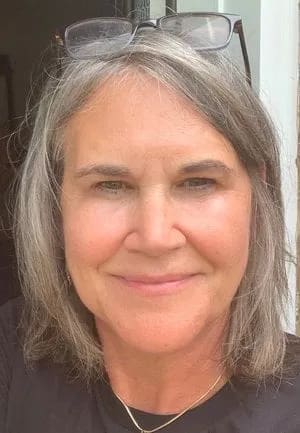 What a JOY and privilege it's been to join with Win Win Women in a growing sisterhood of women around the world sharing their messages of information, inspiration and support. With Paula Fellingham as our leader and example, the community she's created truly lives up to her standards for creating a culture of "loving kindness" where all women can gather to learn and to thrive!
Patti Talbot
I love being a Show Host on the Win Win Women network! It's always a highlight of my week to teach and share but more importantly to care, connect, and collaborate with the women that are tuning in. There's something magical that happens when like-minded women gather and are unified in purpose and mission.
Stacy Harmer
This limited-time offer is for women who are experts, speakers, authors, course creators, coaches, and mentors who want to share their messages with women in every nation, and includes...